Sunday, December 9th service canceled

House of Glory is a church filled with the Holy Spirit and the love of Jesus Christ. A church in which to grow in your spiritual walk.
City Streams Network is a ministry where we provide teaching and training on the five-fold gifts of the Spirit. City Streams offers equipping events and other resources for healing and stirring up spiritual gifts.
"Appointed for Significance", Discovering Heaven's Healing and Purpose for Your Life". This book has been used greatly for healing broken and wounded hearts as Christians discover their purpose and plans for their lives through Jesus Christ. Appointed for Significance has been used in bible study settings and used for counseling purposes.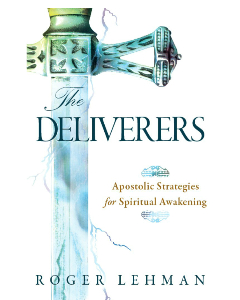 "The Deliverers",
"Apostolic Strategies for Spiritual Awakening". Helping to mobilize revivalists and forerunners to release a spiritual awakening in our nation. Stories from the Old Testament along with David and King Sauls successes and failures are used to illustrate the spiritual wars that we fight today to experience an awakening and revival.
House of Glory & City Streams Network
72 Sterling Hill Rd.
Sparta, NJ 07871
United States